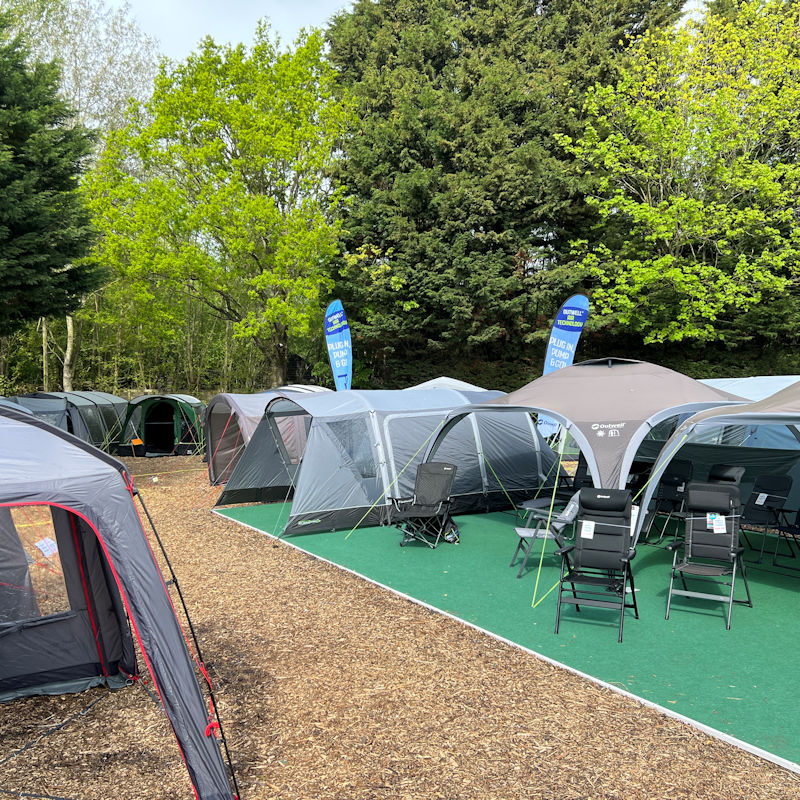 FAMILY CAMPING SPECIALISTS
We are Family Camping Specialists
WM Camping is a family run business, established in 1981.  We have over 40 years' experience in serving the family camping community.  We have built our reputation by offering fantastic prices and outstanding customer service. 
Our expert staff have been with us for many years and will be able to offer advice and assistance whether you may be a novice, first time camper or you have years of experience.  There is no pressure selling here, just good honest advice.
Our Showground
Located conveniently between Canterbury and Herne Bay on the A291 in Kent, our shop and showground boasts the biggest tent display in the area, with up to 50 tents and campervan awnings erected during the summer months. Our display is constantly changing, so be sure to check that the tent you're interested in is available for viewing.
Our tent range features major manufacturers such as Vango, Outwell, Kampa, Easy Camp, and Outdoor Revolution.
Our drive-away awnings come from the industries biggest brands Vango and Outdoor Revolution.

But we're more than just tents & awnings. Our accessory shop is fully stocked with everything you need for a fantastic family camping holiday. From camp cookers and kitchens to wardrobes, lights, torches, cool boxes, air beds, self-inflating mats, sleeping bags, portable BBQs, folding tables, camping chairs, groundsheets, and tent carpets, we have everything you need for a great family camping holiday.
Visit us In-Store
Visit us in-store to find out why WM Camping has become the go-to destination for campers in Kent and beyond for over 40 years.
We can't wait to help you make your next camping holiday unforgettable!
Drive Away Awnings
We stock and display Drive away awnings from top brands such as Vango, Outdoor revolution and Kampa.
View the Range
2023 Tent Range
We have a large selection of Poled and Air tents on display on our showground from the best manufacturers in the industry.
View the Range
Camping Furniture
Shop our huge range of Camping Chairs, Tables, Cupboards & Storage Units and Camping Kitchens & Cooker Stands
View the Range
Brands you'll find In-Store