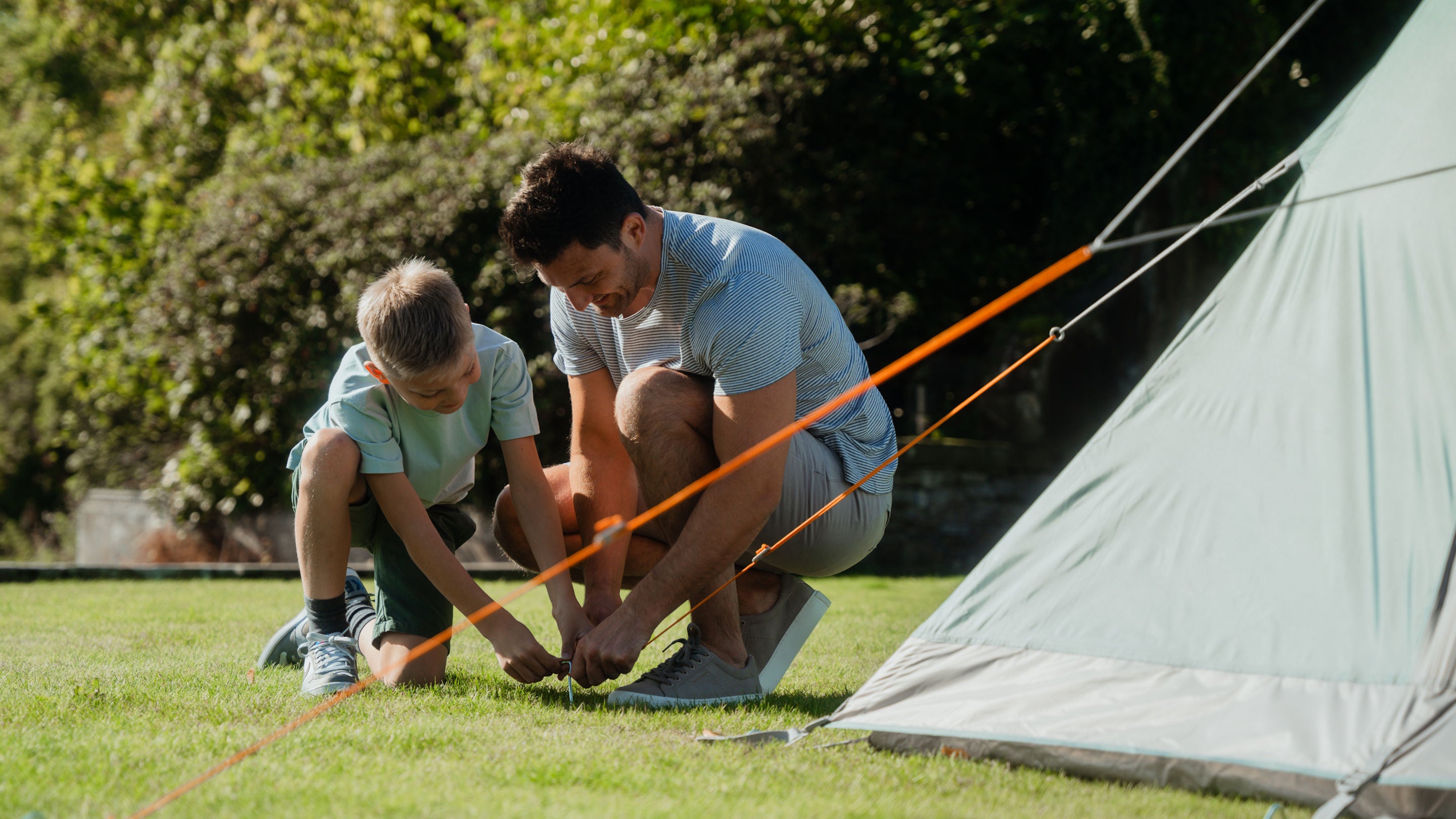 Which Tent Pegs should You Use?
Tent Peg Guide
Having the right type of pegs for your specific camping ground is essential. To shed some light on this topic, we've put together a comprehensive guide to tent pegs. Read on to explore the various types available on the market and their suitability for different scenarios.
Frequently Asked Questions About Tent Pegs
Before diving into the world of tent pegs, let's address some common questions you may have:
What are tent pegs used for?
Tent pegs are vital for securing your tent or awning firmly in place, providing stability and protection against adverse weather conditions. They are your first line of defence against the elements, ensuring your camping experience remains comfortable and safe.
Do tents come with pegs?
Many tents come with pegs included, but it's always wise to carry spares when camping. Weak or faulty pegs can compromise your tent or awning's integrity, leading to wobbly setups or even tent collapses. Don't take chances; bring extra pegs with you, even if your tent comes with some.
Not only that, inadequate pegs can leave your tent or awning vulnerable to strong winds and other challenging conditions. So, it's better to be prepared and avoid having to cut your camping trip short.
Where can I buy tent pegs?
You can purchase high-quality tent pegs right here at WM Camping. Our dedicated page offers a wide selection of ultra-durable pegs, including full packs of various types, along with the essential mallets to accompany them.
Wire Tent Pegs
Wire tent pegs are versatile and suitable for most types of ground. While they often come with certain tent purchases, there are superior options available that can enhance your tent's stability during strong winds. You can still use your wire tent pegs for less critical areas of your setup.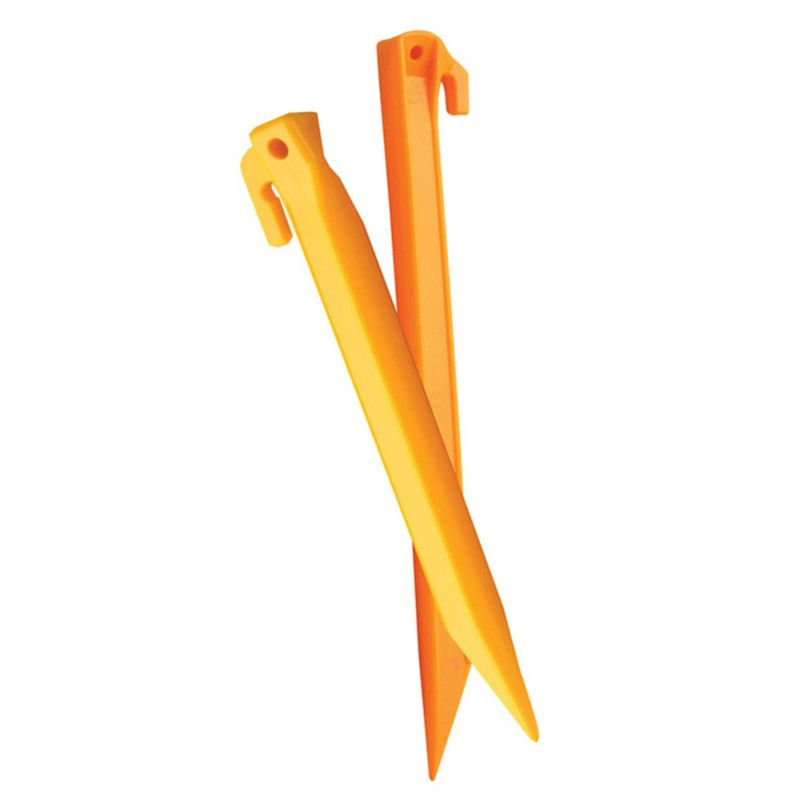 Plastic Tent Pegs
Ideal for softer ground like grass, plastic tent pegs offer excellent security when used on the appropriate terrain. They are particularly effective for securing guylines.
'V' Tent Pegs
These pegs are a versatile choice for all ground types, depending on their length. We recommend using 'V' pegs for crucial pegging points, such as the four corners of your tent and main guylines or storm straps. They are easy to use, provide remarkable strength to your tent or awning, and boast exceptional durability.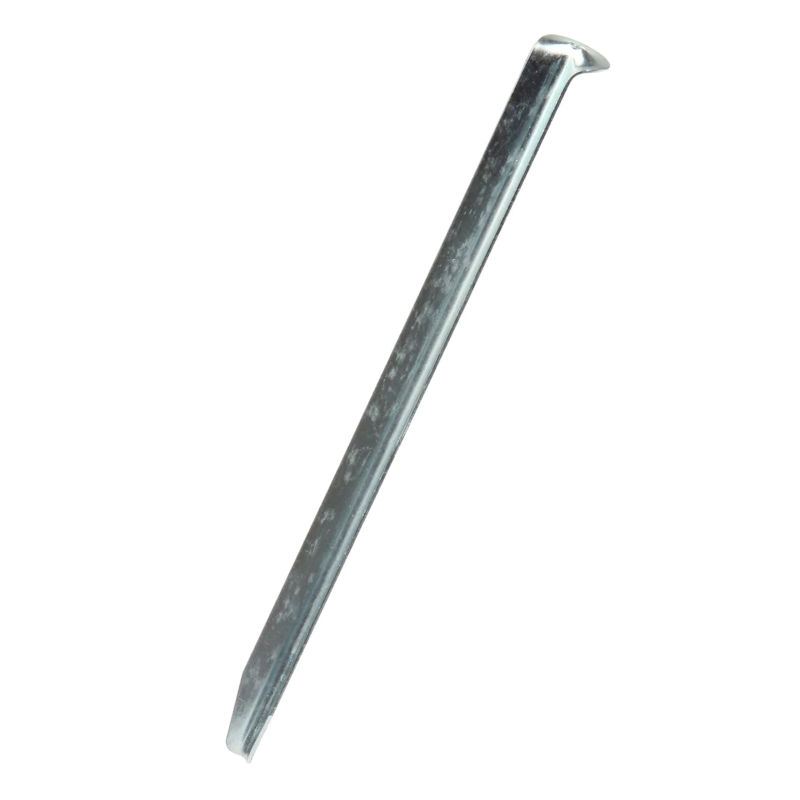 Rock Pegs
Designed for hard, rocky ground, these pegs feature pointed tips that can be easily driven into the ground with a mallet.
Rock pegs work well throughout your tent setup and can be part of a comprehensive pegging system.
Pile Driver/Screw Tent Peg
Similar to rock pegs, pile driver or screw pegs offer superior grip due to their screw-like threads. Made from thick, durable steel, these pegs are extremely robust and unlikely to bend or break, making them an excellent choice for secure anchoring.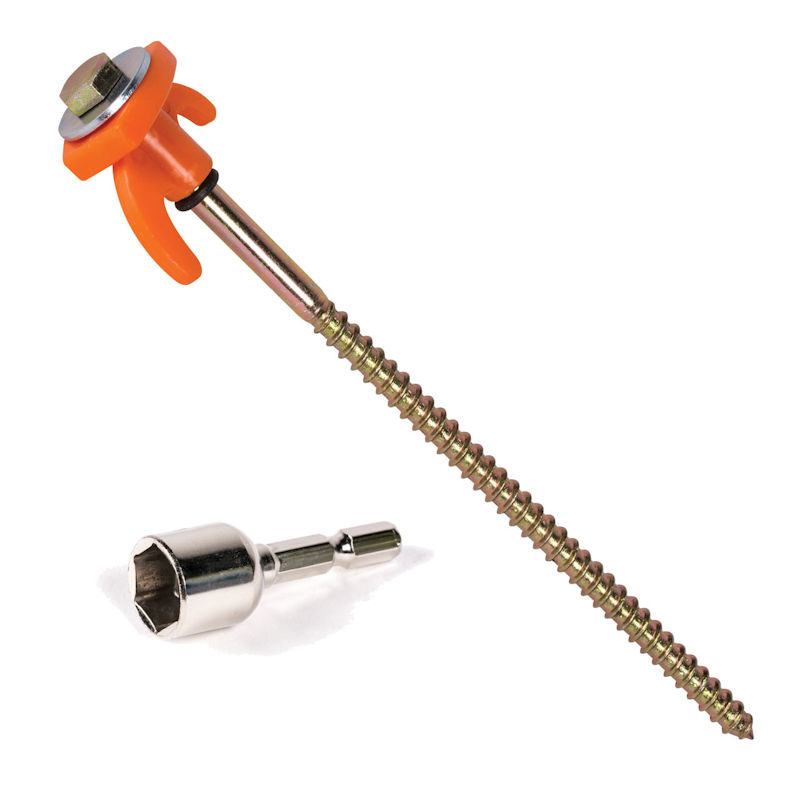 Mallets
What is a Mallet?
A mallet is a tool designed for securely hammering in tent pegs. When you explore the page we mentioned earlier, you'll find a range of mallet options to choose from.
Do You Need a Mallet?
The need for a mallet largely depends on your camping circumstances. Typically, a mallet is essential when you're setting up a larger tent, such as a family-sized one, or when you encounter particularly hard ground. In these situations, securing tent pegs by hand can be nearly impossible.
On the other hand, if you're pitching a tent on softer ground or using a smaller tent, like a two-person model, a mallet is often not required. However, it's important to note that while not always essential, mallets significantly simplify the process of driving tent pegs into the ground compared to using your hands. So, if you have the option to bring one with you, it's a practical recommendation for added convenience.
In conclusion, tent pegs and mallets are essential for a successful camping adventure. WM Camping offers reliable options to meet your needs. With the right equipment and knowledge, you can ensure a stable and enjoyable camping experience, even in unpredictable weather conditions.